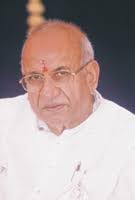 Late Shri Ghelubhai Patel
Tradition loving, sensitive individual with foresight and kind hearted by nature, Late Shri Ghelubhai Patel envisioned the need for creating a foundation for providing value education beyond syllabus based teaching. He became the pioneering force in the setting up of 'Param Praman Darshan'. His contribution during the foundation years of the sanstha will always be remembered by one and all.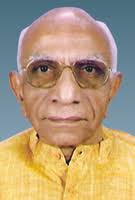 Shri Pratapbhai Patel
Truly an icon of a self-made man, Shri Pratapbhai Patel is a visionary and established himself as a reputed construction professional. He has always strived for contributing to society and thus started working with numerous educational establishments and chaired few trusts as well. Philanthropic by nature, he not only believes in generous contributions for various social causes but also karma-daan. Shri. Pratabhai Patel is another pioneering force along with other trustees in the setting up of 'Param Praman Darshan'. He personally got involved in building the sanstha, setting up of the Param Praman Darshanalaya at Pardi, Valsad, Gujarat. Shri Pratapbhai is personally involved in various initiatives being rolled out by the sanstha. Shri Pratapbhai Patel and Smt. Shobhaben Patel have attended the first 'Prasthaana Trayi' program by staying at the Darshanalaya for two and a half years.