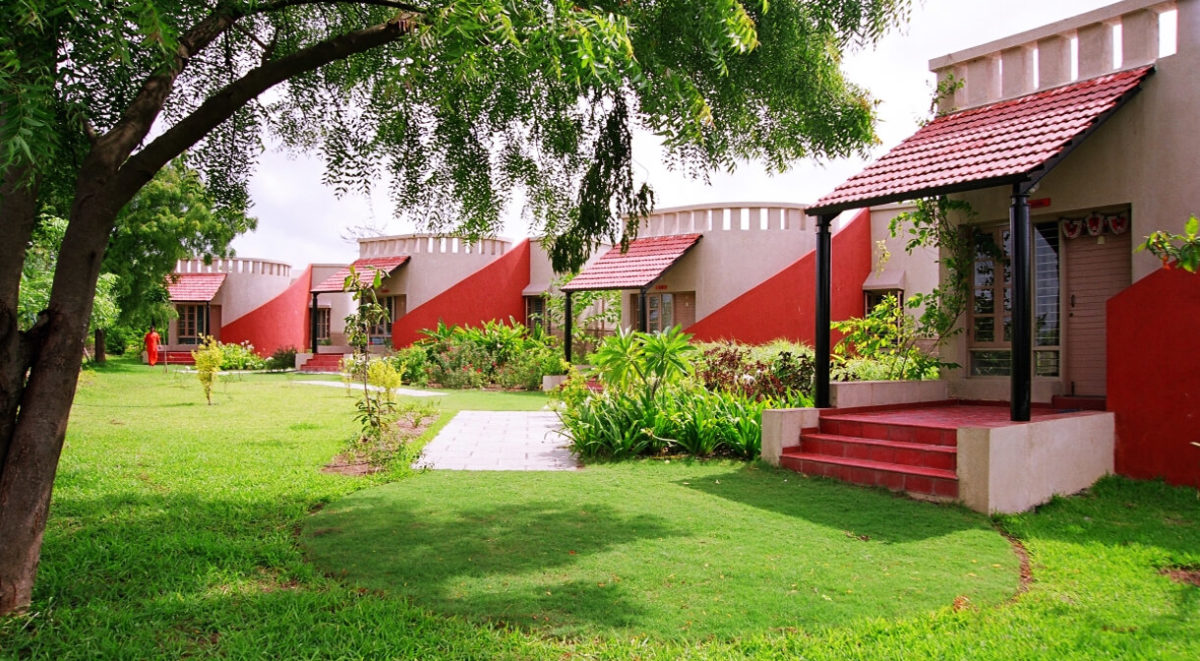 "Knowledge alone is said to be the greatest of all wealth for it can never be stolen, it is forever untainted & is not diminished on distribution"
About Param Praman Darshan
'Param Praman Darshan' was established in the year 2002 on the banks of River Par at PARDI, in the Valsad District of Gujarat, as a centre for the study and propagation of the knowledge expounded in our Vedic scriptures.
In keeping with the vision of the enthusiastic acharyas, the darshanalaya offers seekers an opportunity to study the traditional teachings of Vedanta primarily through their mother tongue, Gujarati. Teaching is also imparted in English, selectively.
The knowledge which has originated from the Lord has itself come down to us through a Guru-Shishya parampara. Thus, modelled after the ancient system of 'GURUKULA' learning, students come here to live with the teachers for a systematic and thorough study of the Vedic scriptures as well as basic and advanced Sanskrit.
Throughout the year, the darshanalaya offers long term as well as short term courses in Vedanta in addition to regular camps and other means of learning. A variety of learning modules covering all age groups, be it primary students, secondary students, the youth or entire families cater to the spiritual needs of the seekers and their family members.
The Param Praman Darshan strives to propagate the spiritual knowledge through a number of programmes conducted across several cities at different locations in Gujarat and Maharashtra. Further, the darshanalaya also offers its services by teaching basic Vedic scriptures and teaching chanting of Vedic mantras to students in a number of schools at different cities.
Through the teachings of the knowledge as given in our scriptures, the darshanalaya offers the seekers a unique opportunity to understand the purpose of life thereby helping to reach the ultimate goal of one's life.
The darshanalaya with its scenic location, serene atmosphere and ambience is conducive to the learning of the scriptures and can accommodate over 400 sadhaks. The Brahmavidhya Bhavan, the open air theatre, Anna Sobha Brahma Bhojanalaya cater to the needs of residential learning of the seekers under the able guidance of the Acharyas.
The doors of the darshanalaya are always open for seekers who wish to shape their destiny to achieve the ultimate goal of life i.e. self-enlightenment.